Deposit money into Viettel prepaid card
---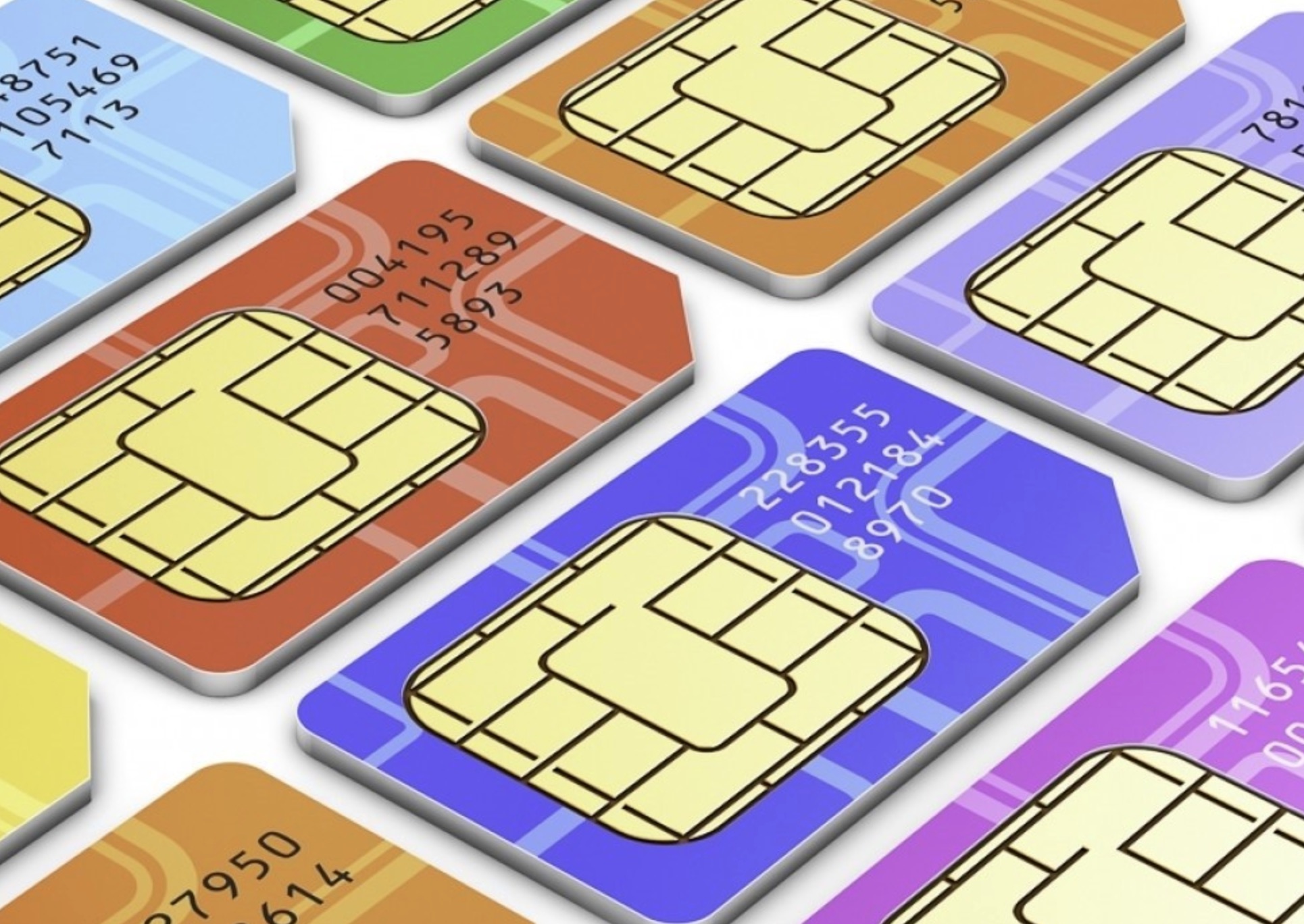 Prepaid SIM card service in Vietnam, right now, is very convenient to get. There are 4 major GSM network operators in Vietnam:
Viettel
Vinaphone
Mobifone
Vietnamobile
Here, I want to share how to deposit money into Viettel prepaid card.
# Tutorial
First, You can buy a Viettel SIM card in any Viettel shop.
Then, when you need to deposit money, you can buy the deposit card in two stores:
Viettel shops
VinMart

ps: If you buy from VinMart, the card will be a reciept form with deposit code.
Begin to deposit. The card likes the images below: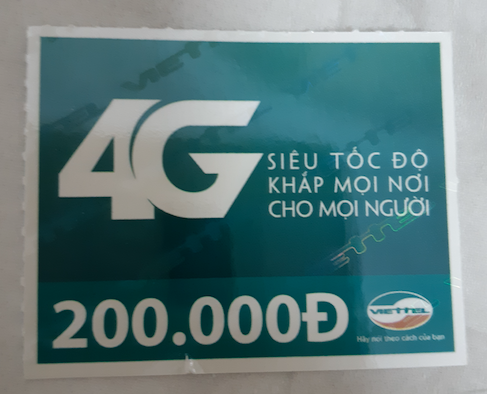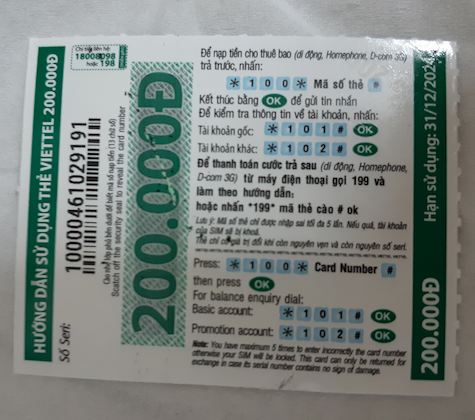 And the step is super easy. Remove the protected layer (200.000Đ) to get a card number. Then press *100*Card_number# to deposit money into your SIM card. You also can confirm your blance by press *101#. If you do, you will see this: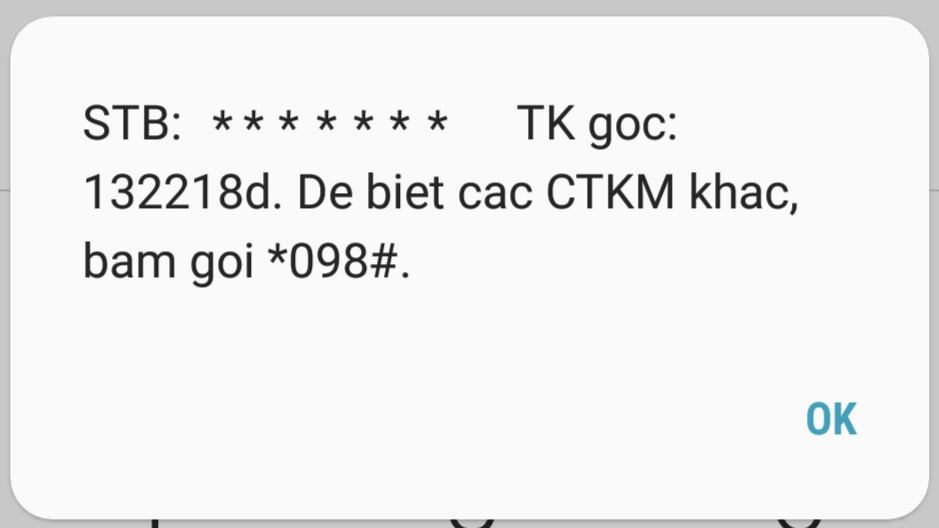 STB is your phone number.
TK goc is your current blance.
The step is easy right? In addition, a benefit of using Viettel is their regular promotion event. Like the image below, every month has once or twice promotion event, which can gain 20% extra credit of free call for dailing to Viettel number if you deposit in specific days. You will receive messages from Viettel every month like this.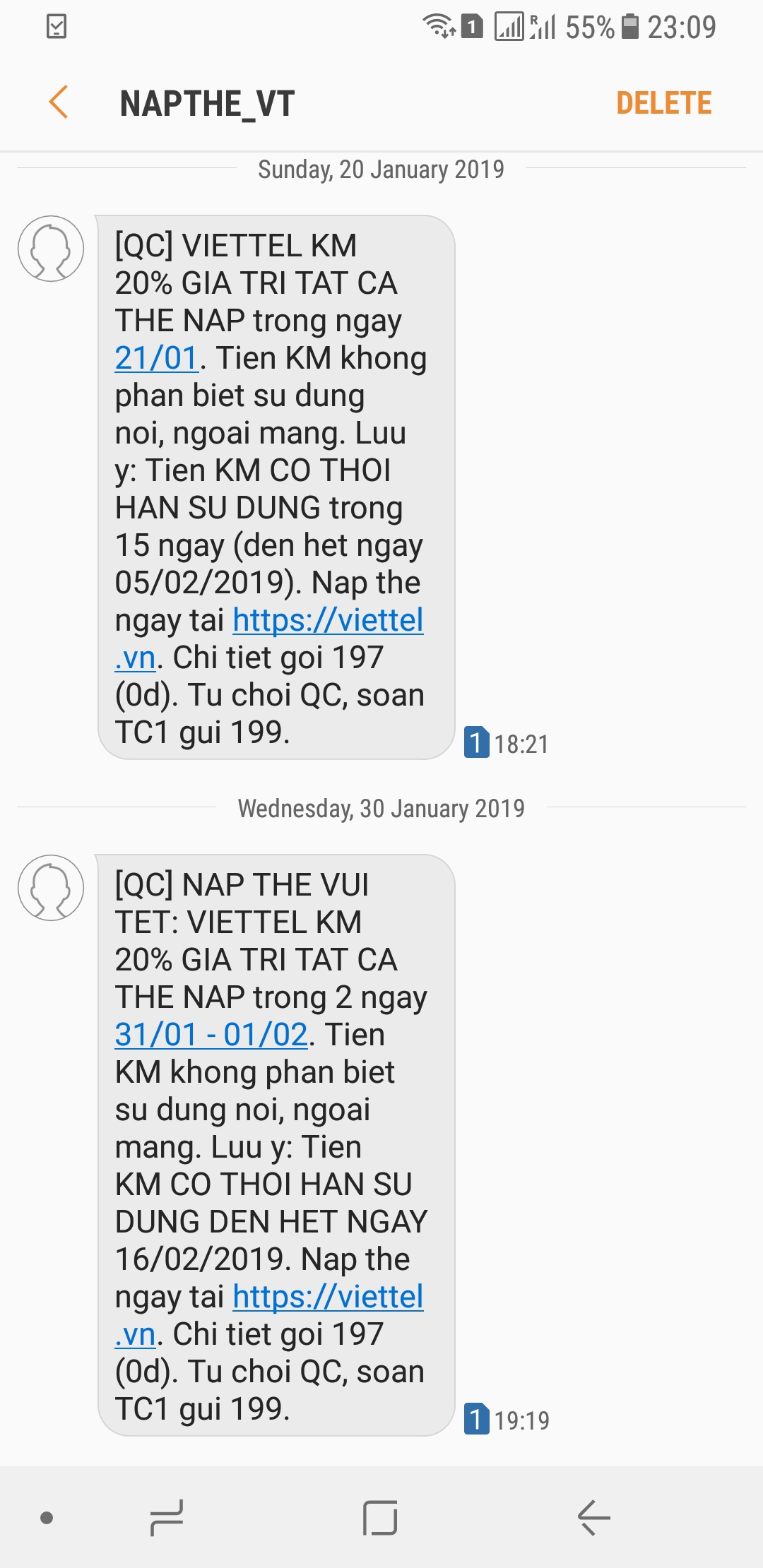 For example, the message from 30, January 2019, said: If you deposit during 31/1 ~ 01/02, you will gain 20% credit as KM (Khuyến mại), expired on 2019/02/16. These KM credit can use to dail and SMS to a Viettel phone number.
So... to gain the extra credit, you need to dial *102# after depositing. Then you will see this: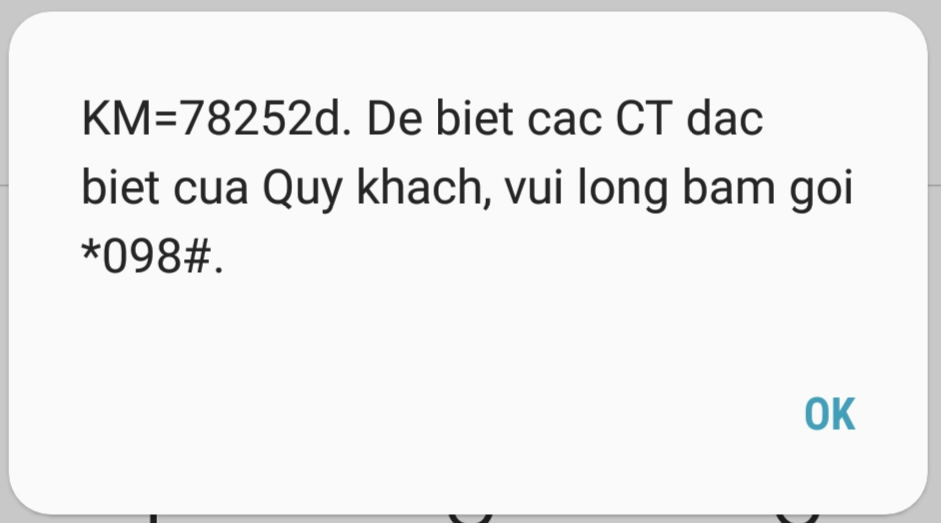 To sum up:
Deposit money by press *100*Card_number#
Query blance by press *101#
Gain 20% of KM credit or query KM credit by press *102#