If you ask me where is the must visit spot in Hanoi, I will say Saint Joseph Cathedral Hanoi (St. Joseph's Cathedral Hanoi or Nhà thờ Lớn Hà Nội or Nhà thờ Chính tòa Thánh Giuse). This beautiful church has been built since 1886. It is the oldest church in Hanoi.
Plenty of shops sidewalk cafe surround the church. You can sit and relax here to enjoy the beauty of the church. Taste a cup of Vietnamese coffee. Take pictures. Sometimes you will see a couple of bride-to-be and groom-to-be take photos in here.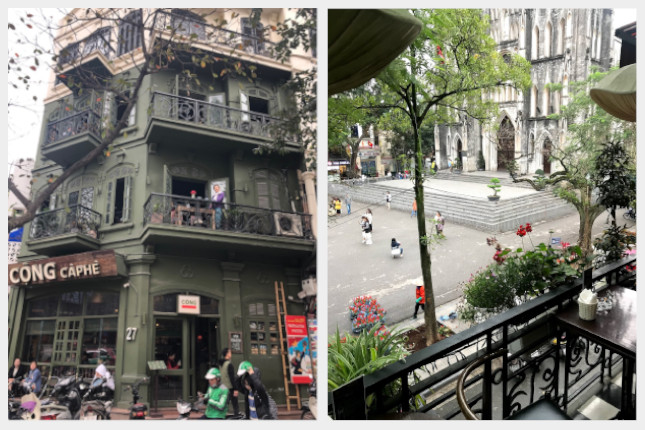 Roman Catholics host events in here. The pictures below are the Feast of Saint Joseph (Saint Joseph's Day). This event hosts on 19 March once a year.
# Location
The address of Saint Joseph Cathedral Hanoi is 40 Nhà Chung, Hàng Trống, Hoàn Kiếm, Hà Nội, Vietnam.