Do you like ice cream? If you have a free time to walk around Hoan Kiem Lake (Hồ Hoàn Kiếm or Hồ Gươm), I highly recommend you to have a try of Kem Tràng Tiền (Tràng Tiền Ice Cream). This is very popular ice cream since 1958. It names Tràng Tiền because it sells and produced on the street Tràng Tiền, Hanoi when it launched.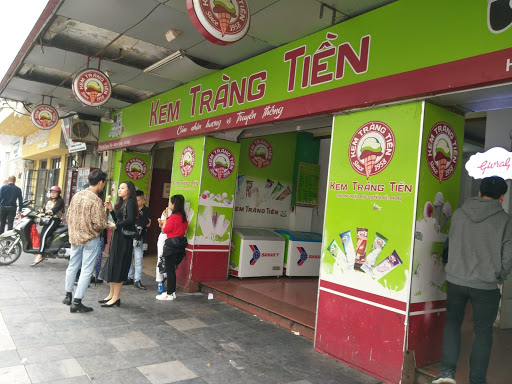 Tràng Tiền Ice Cream has become a favorite ice cream for Hanoi citizen and also tourists. Right now, it has variety of flavor like chocolate, vanilla, coconut, cocoa, green bean.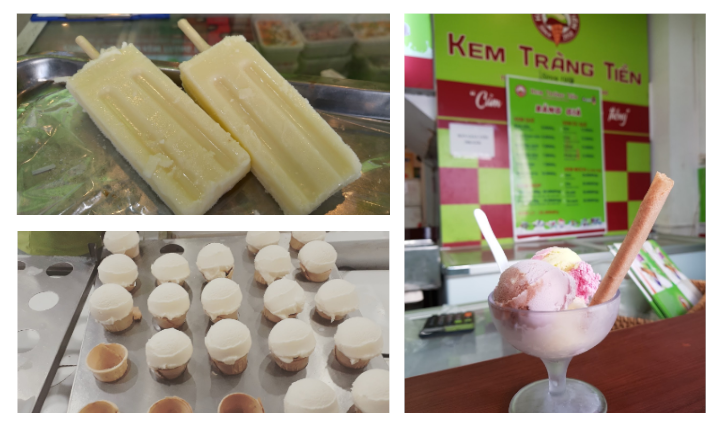 The shop is very near to Hoan Kiem Lake. I like to buy ice cream here and walk around the lake, sit on the bench to see the scene. Especially on Friday night and weekend because there are a lot of street performers at that time.
By the way, if you drive a motorbike to here, you can park inside the shop.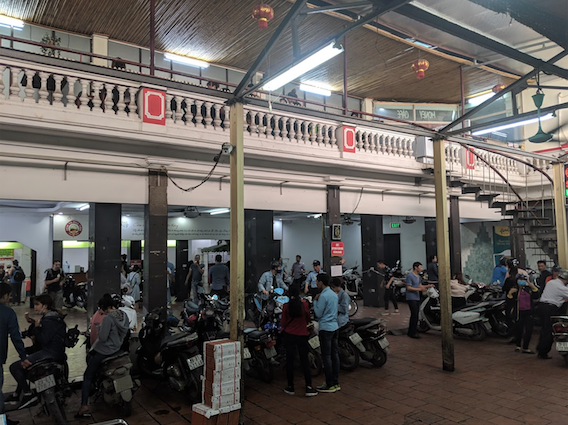 # Business Hours
From Monday to Sunday: 8AM - 9PM
# Location
The address of Tràng Tiền Ice Cream shop is 35 Tràng Tiền, Hoàn Kiếm, Hà Nội, Vietnam. Located at the old quarter of Hanoi capital.
# References